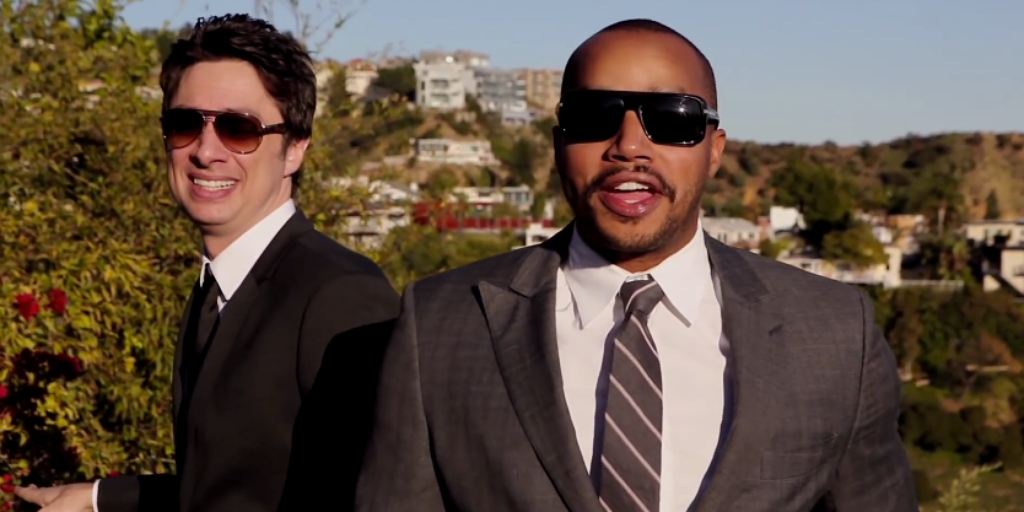 I am lucky enough to not only have two best friends, but a handful of amazing close friends. Everyone needs friends and even celebrities know that at the end of the day, sometimes all you need is your friends. These besties have showed us that nothing can get in the way of their special bond.
Zach Braff & Donald Faison
Zach Braff and Donald Faison are an absolute hoot. They might be the funniest besties ever. The two have been friends since they starred in Scrubs together back in 2001. Since then, the relationship has blossomed into one of the greatest friendships in history. They definitely do not hide their love for each other and these two are practically joined at the hip.
Taylor Swift & Selena Gomez
My favorite set of celebrity besties is of course Taylor Swift and Selena Gomez. They are also the cutest best friends. These two have been seen sitting next to each other at many award shows and they are always having a good time, dancing and laughing the night away. Swift and Gomez met in their teens when they both were dating a Jonas Brother. They have been best friends ever since.
Jennifer Aniston & Courtney Cox
These Friends stars are best friends in real-life too! Jennifer Aniston and Courtney Cox have been close for several years since they starred on the hit show together. Their friendship has only continued to grow. Both of them have talked about their love for each other numerous times in interviews and have also called each other the perfect best friend.
Jimmy Fallon & Justin Timberlake
Jimmy Fallon and Justin Timberlake are another hilarious duo. The bromance started back in the early 2000s. The two met when they both were trying to get established on their own, Timberlake without his boy band and Fallon without Saturday Night Live. The best friends have stuck by each other's sides on the way to the top and continue to be best buds.
Feature image courtesy of dailydot.com.