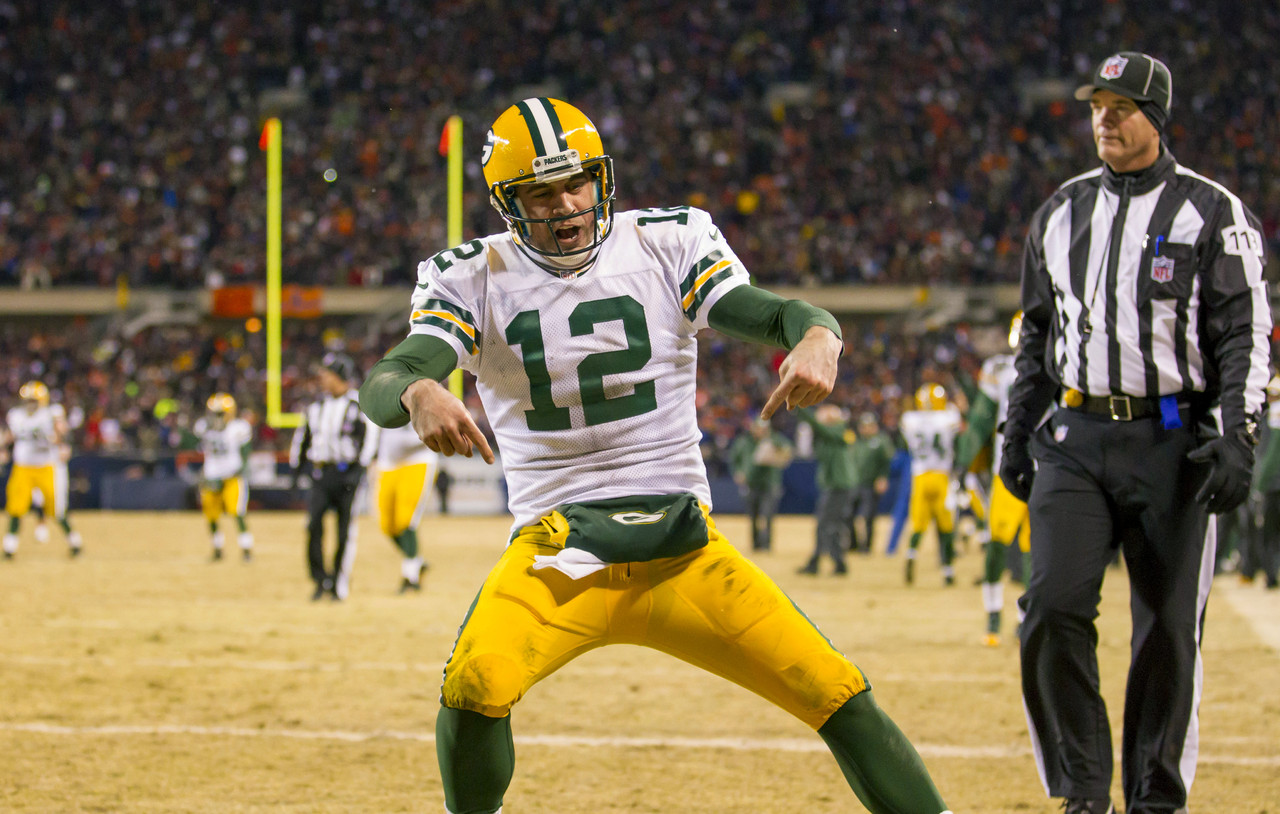 Are you ready for some football? It is that time of year again, time for some Fantasy Football fun. I played for the first time last year in a free league and surprisingly tied for 2nd place. I am sure it was just luck, but I decided to play again this year and just had my draft. So here is my top Fantasy picks.
Adam Vinatieri is 42-years-old, but still a top Fantasy pick. Last season, the kicker for the Indianapolis Colts made 96.8 percent of his field goal attempts. He is one of the best kickers in the league and a Fantasy Football stud.
Aaron Rodgers is of course my top pick for quarterback. The Green Bay Packer is one of the best players in the NFL. He had a killer season last year throwing 38 touchdowns and having only 5 interceptions all season. He is the most dependable player in the league and this year he could be the top scoring quarterback. Plus, Rodgers is only going to continue to get better.
My top wide receiver draft pick has to be Dez Bryant from the Dallas Cowboys. He is always putting up huge numbers and is expected to have another amazing season. Last season he was the top wide receiver with 16 touchdowns and has been ranked 1st in receiving touchdowns in the past five years. He also has converted 54 percent of his career end zone targets into touchdowns. He really isn't a bad player to have on your roster.
I am a huge Kansas Chiefs fan, but that isn't the only reason Jamaal Charles is my top pick for running back. At just 5'11, Charles is a beast. I can almost guarantee that he will rush over 1,000 yards and have over 40 receptions. He is going to be on fire this year, especially with Alex Smith back and healthy. I can't wait to see Charles and the Chiefs take on the Arizona Cardinals in the 1st preseason game next Saturday and see where the season will take them.
Tight end Jimmy Graham is new to the Seattle Seahawks this season. He is one of the most talented tight ends in the NFL and I think he will dominate with a good team behind him. Graham and the Seahawks happens to be a great fit and he is a player you will want on your Fantasy team this year.
You can't go wrong with the Houston Texans defense, mainly because of J.J. Watt. The defensive end is an absolute stud, on and off the field. He has already been impressive in training camp, which is no surprise because he is the single most dominant defensive player in the league for the past 3 years with 51 sacks and 53 tackles for loss. If he gets some help from the rest of the team, the Texans could be unbeatable.
Hopefully you have a better draft than I did this year. I got the number 10 draft spot (out of 10) so I didn't get a lot of the players I was hoping for. Luckily, I did score Aaron Rodgers and the Houston Texans defense. Now if only I can score J.J. Watt in real life!