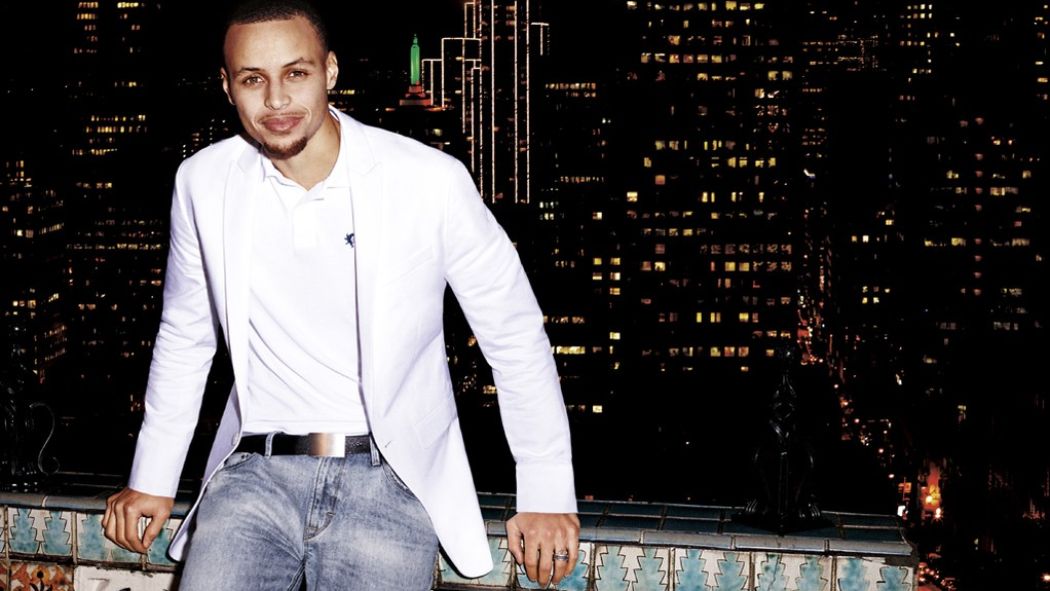 Stephen Curry is looking good even off the court. Curry just helped lead the Golden State Warriors to an NBA Championship and now you can find him modeling in the new Express campaigns.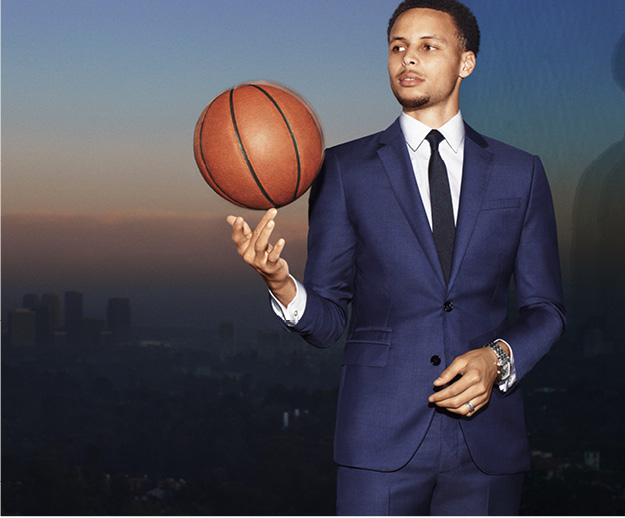 The 26-year-old point guard was named the first men's ambassador for Express back in December. But just recently have they released ads on their website featuring the NBA All-Star. I was very impressed with Kate Upton's photos after clothing company named the model as their women's ambassador. And Curry's ads do not disappoint. When I saw him on the website my jaw literally dropped. I never thought of Curry as hot, until I saw his video on the website.
We are used to the family man's adorable daughter stealing the show, but now the NBA Champion is in the spotlight. He will be the face of Express' Spring, Back to School and Holiday campaigns. So get used to seeing that handsome face all over the Internet, throughout malls and in magazines.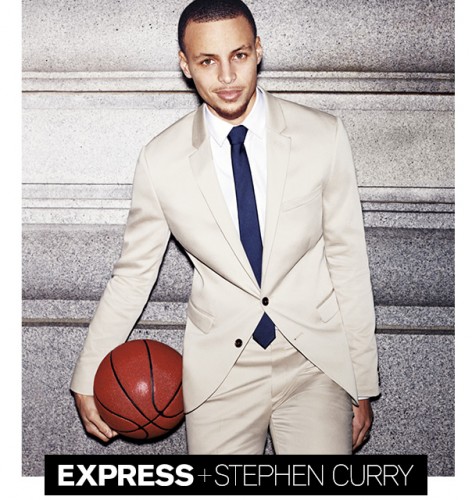 Curry said he was excited when Express approached him because he has shopped there for a long time and his closet is full of their clothes. So he said when the opportunity came up, it just made sense.
You can check out Curry's his favorite Express picks on their website. His top picks include a lot of short-sleeved collared shirts, plaid long-sleeved collared shirts, a lot of stripes, really nice suits and ties. I was very impressed with his choices. He has great taste.
Since I shop at Express, I am really excited to see Curry as the new face of the store. Call me a bandwagon fan, but I am really starting to like this guy!
All photos courtesy of Express.