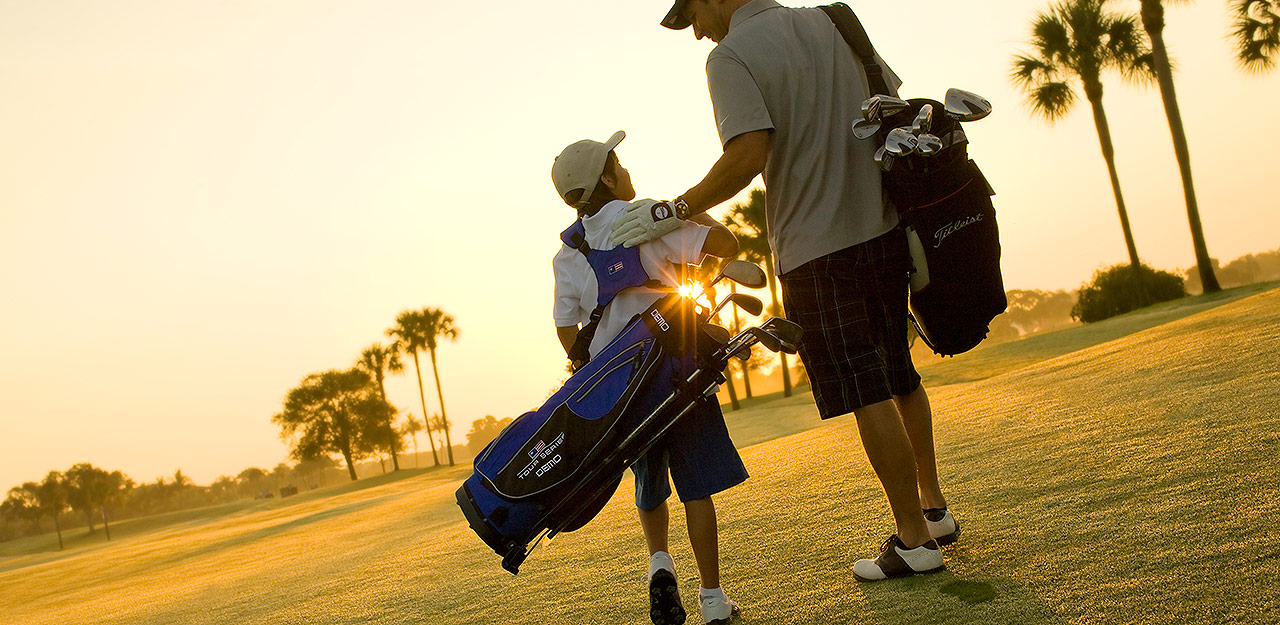 Father's Day is right around the corner and I know the struggle of how hard it is to find the perfect gift for Dad. If your Dad is anything like mine, he has pretty much EVERYTHING and is one of the hardest people to shop for.
It doesn't really matter what I get him, I know he is going to love it anyways. It really is just the thought that counts. But of course I always still strive to get a great gift for him. I have learned that one of the best gifts you can get your Dad is something he needs or can use.
If your Dad likes to golf, try to get him something to do with that. It doesn't matter if you are on a tight budget or not, there is always something you can get him to do with golf. Golf balls or other accessories like towels are inexpensive and always handy on the golf course. If you have a little more to spend, maybe purchase your Dad a day of golfing at a nice golf course in his area.
Maybe your Dad likes a different sport, no problem! You can find a variety of stuff with your Dad's favorite team's logo. Most sports' stores carry a number of teams' gear. From coffee mugs, to office supplies to jerseys, there is something in every price range. If you really want to go all out, try to get him tickets to an upcoming game so he can cheer on his team. Better yet, why not join him!
Does your Dad love food? Buy him a gift certificate for his favorite restaurant. Rather it be an inexpensive place or a fancier one, your Dad will be able to enjoy a delicious meal on you. If he likes to cook, there are some really good online stores to order the best seafood and cuts of meat from. Omaha Steaks, Chicago Steak Company and Kansas City Steak Company all offer a variety of packages for any grill lover.
Just like Moms, Dads enjoy spending time with their kids. Try to spend the day with your Dad if you can. Take him to a movie or out to dinner. And don't forget to always give Dad a nice card. Every Dad appreciates a card thanking him for all that he has done.
Happy Father's Day to all those amazing Dads out there!
Photo courtesy of PGAResort.com.