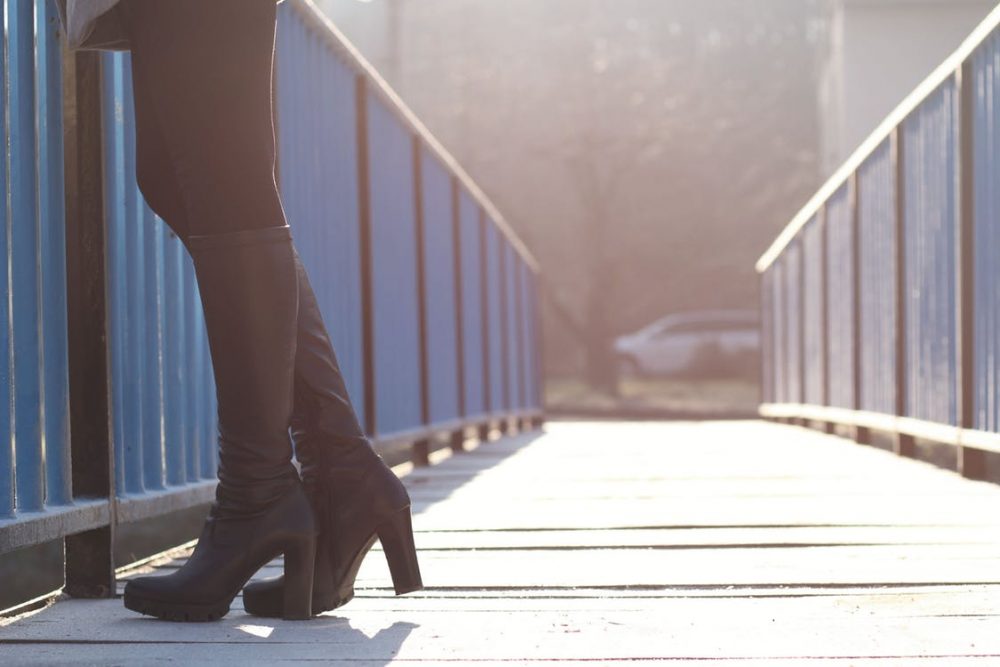 Boots are one of the best investments that you can make to add to your closet. Boots come in a vast array of styles, colors, and lengths and can fashion up any outfit. Choose from short, tall, round toe, square toe, and even pointy toe. Boots are truly the foundation of your wardrobe!
Pick the Right Boot for your Body Type
When buying boots for any occasion, outfit, or season, the style of boot should be flattering to your body type. In general, if you have long, slim legs and calves, you can wear tall boots with stiletto heels or any style of a snug tall boot. Over-the-knee, or thigh-high boots, are a fun option for a racy look.
If your calves tend to be a bit on the muscular side, boots with wedge heels are an excellent choice, and if you tend to be curvy, pick boots with stacked heels. If you are both short and curvy, knee-high boots can make you look long and slim. Be careful of wearing boots with too many buckles or straps if you have short legs, as they can distract from the slimming look. Also, wearing boots with pointy toes can help to give the illusion of longer legs.
Ankle boots are suitable for all body types, and by picking the right boot for your unique body shape, you can feel confident that you are wearing the perfect boot.
Pick High-Quality Leather
Always, no matter what style of boot you are purchasing, pick a boot that is made with high-quality leather, such as Ariat brand from Russell's Western Wear. It is very wise to invest in a pair of boots that will last a long time. Boots that are made of vinyl or other man-made materials do not hold up very well, and instead of aging gracefully, they will quickly look worn out. Boots are a fantastic piece of footwear, and you want to invest in ones that will last, be durable, and be comfortable.
Pick the Right Boot for the Season
Make sure that you have the right boot for the season. Springtime is perfect for boots that come about mid-calf. Think shorter height, like roper-style cowboy boots, or chunky combat boots. Summer is the time to be wearing cute ankle boots. Look for festive ankle boots that have fringe, rhinestones, belts, and buckles.
Fall is when you break out the knee-high boots. With a classic and timeless look, knee-high boots pair beautifully with any outfit. When wearing a suit with a wool skirt to a board meeting, a pair of knee-high boots with tall heels will give you a sophisticated look. Tuck a pair of skinny jeans into a pair of tall boots for a racy edge.
Winter is where you will need boots that have waterproofing. Look for boots that have fleece or quilting on the inside for added warmth. Cowboy boots never go out of style, so always have at least one pair of top-quality cowboy boots in your closet!
Have a boot for every outfit, every season, and for every occasion. Boots are stylish, flattering, and help to pull an outfit together. Have a pair in every style and your wardrobe will never be boring.