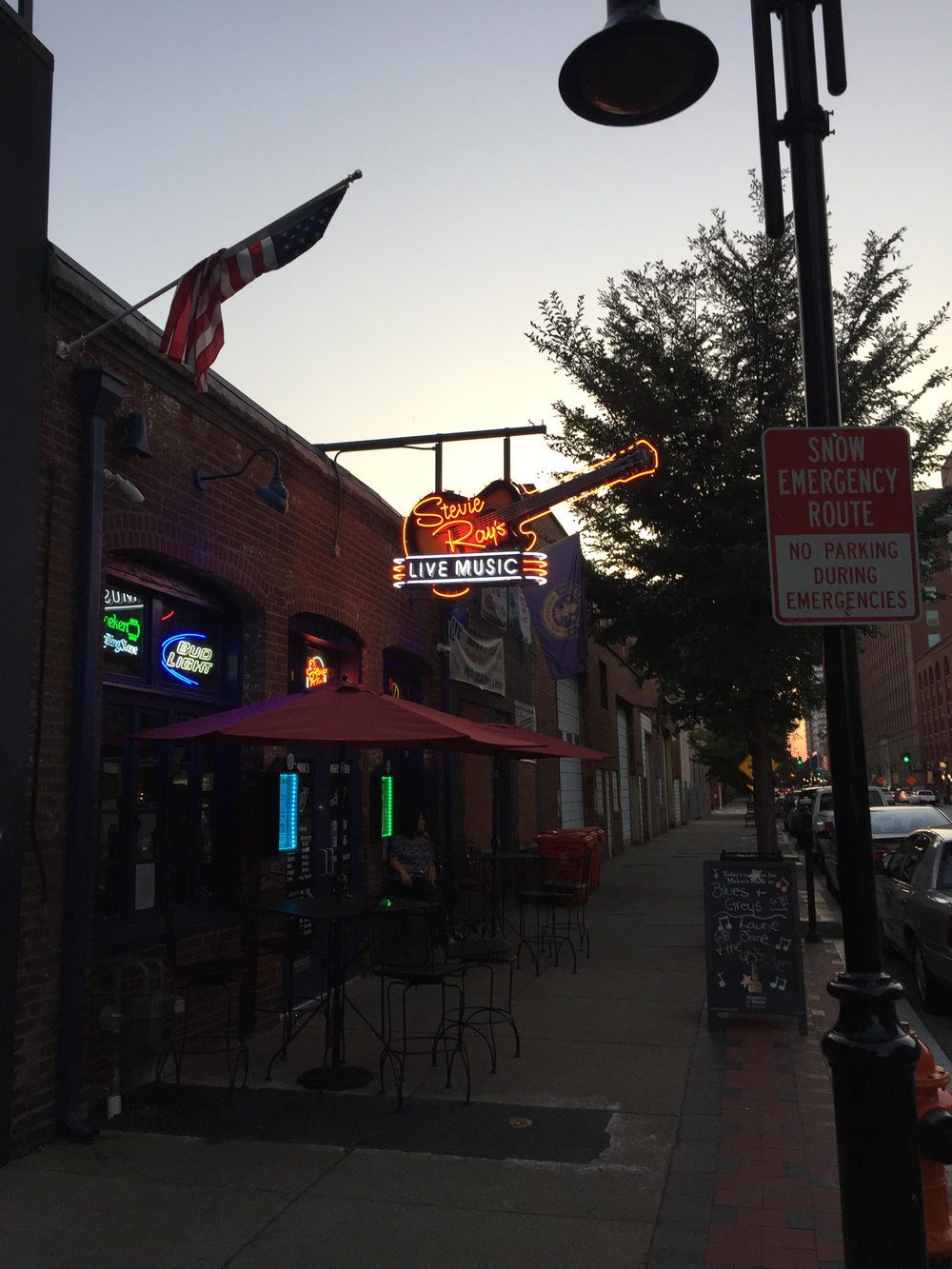 If you're trekking through Kentucky, you have to stop in the Derby City.
Seriously. The number of things to do and see is staggering, especially if you've been road-tripping and are looking for somewhere to rest your legs.
Listen: Louisville represents a true best of both worlds for out of towners. Kentucky's natural beauty speaks for itself, as does its epic state park system and endless array out outdoor activities for those hungry for a bit of adventure.
But Louisville proper also shines when it comes to nightlife, local flavor and, well, personality,
"Not to be outdone by the great outdoors surrounding the area is the vibrant downtown and the city's wonderful nightlife," notes Outdoorsy. Representing a metro hub and college town alike, the city attracts tons of entertainers year-round.
Oh, and this spells great news if you're a music lover looking to see some top-tier talent.
This includes big names, indie acts and local talents, by the way. Although Kentucky might be known for its bluegrass, there's an endless array of artists taking the stage on any given night sprinkled throughout the city proper.
Whether you want to plan your trip around catching a show or want to take a chance on a random act at a dive bar, we have you covered. Highlighted below are nine of the city's top music venues to check out.
The Mercury Ballroom
Opened in 2014, the upcoming shows at the Mercury Ballroom and its constant slew of events show just popular this relatively new venue is. Hosting 2018's Forecast Festival alongside The Louisville Palace, with a lineup including the likes of Modest Mouse and Jimmy Eat World, attracting star power is no problem for this 900-capacity venue.
Headliners Music Hall
Recently celebrating its 20th anniversary, Headliners Music Hall has built up a reputation as one of the city's most popular revenues during an era dominated by dive bars. From jam bands to metal acts, the venue is happy to host a little bit of everything and takes pride in being somewhere that's friendly to multiple genres.
Zanzabar
And hey, if you're looking for that sort of grimy, dive bar atmosphere, look no further!
Coupled with pub grub and old-school gaming cabinets, this venue is a neighborhood bar that attracts local acts and bigger independent artists alike. Representing somewhere you can get up close and personal with the bands on stage and enjoy a craft beer, definitely check Zanzabar out if you want a more "local" experience.
The Louisville Palace
Another staple of the Louisville music scene and located in the city's theater district, the Palace has been around for nearly 90 years. Seating nearly 3,000 people and representing a popular place for acts to record live performances, some notable names that have passed through over the years include the White Stripes, Smashing Pumpkins, David Byrne and Robert Plant.
Iroquois Amphitheater
As part of the popular Iroquois Park, this amphitheater is a popular destination for outdoor concerts. Although not solely a music venue per se, festivals and orchestras do regularly pass through. If you find yourself in the park or in the vicinity of downtown, you may be able to catch a show while passing through.
Merle's Whiskey Kitchen
Located on Whiskey Row, this venue represents traditional Kentucky in every way, shape and form. Serving up loads of local bourbon and live music nightly, you'll be sure to find a local country act or soloist strumming away on any given night.
Stevie Ray's Blues Bar
Preserving the city's jazz and blues heritage, this venue hosts shows nightly and has two dedicated evenings for "jam" nights where visiting and local musicians try their hands at winning over the crowd. Oh, and the dance floor offers plenty of room to get down.
Air Devil's Inn
Air Devil's Inn isn't ashamed of its status as a dive bar: it totally embraces it. Cold beer, pool tables and open mic nights aplenty, this hole-in-a-wall is yet another one-of-a-kind taste of local Louisville.
Howl at the Moon
Although Howl at the Moon is indeed a chain venue, its lively atmosphere and piano bar vibe certainly won't disappoint. This venue does tend to pack 'em in, so you might want to look into reservations versus just waltzing in.
From Kentucky bluegrass and karaoke to indie bands and major festivals, there's something for everyone if you're a music lover that finds themselves in Louisville. No matter what your scene might be, there's a non-zero chance that you can catch some stellar live act during your stay: just follow the music!
Feature photo by: Stevie Rays Blues Bar