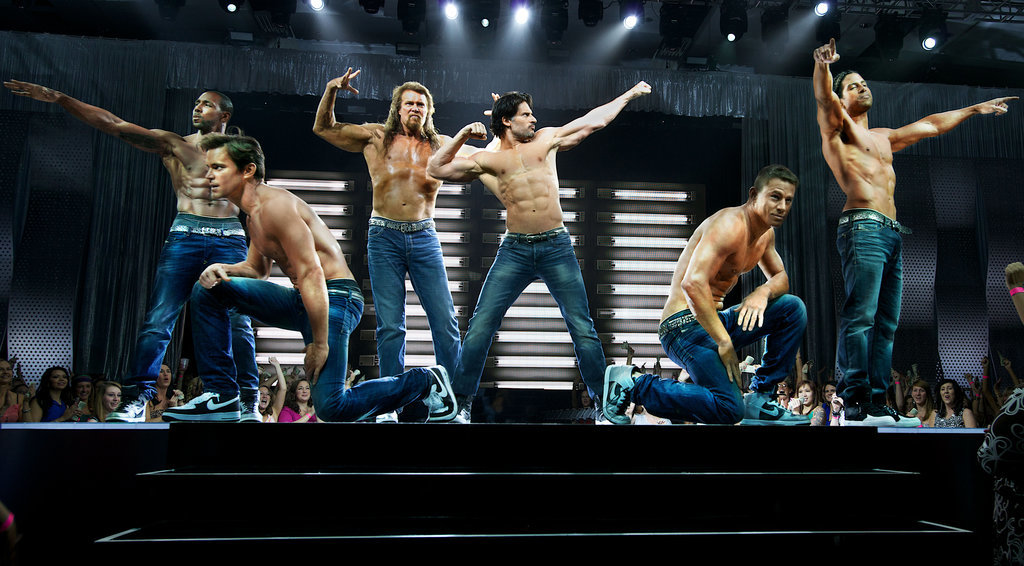 I saw Magic Mike XXL last night and let me tell you, it was everything I had hoped for. It was such a fun movie to see with a girlfriend and we laughed until our faces hurt. There were a lot of funny parts and it was more entertaining than I thought it would be.
The first Magic Mike came out in 2012, but I didn't see it until last year. I never wanted to see it because I thought it was just going to be too silly. But it turned out to be actually really funny and I had a lot of fun watching it. I went to Chippendales in Las Vegas a few years ago for a bachelorette party and it was a blast. So it was interesting to see a movie about male strippers. The girls at Chippendales were just as excited as the girls in the movie!
Magic Mike XXL (hilarious name by the way) picks up where the first film left off and continues to focus on Channing Tatum's character, who happens to be a male entertainer trying to find a way to run his own business and quit the industry. Tatum is adorable and has so much charisma. Joe Maganiello is hilarious and so is the rest of the cast. Tatum used to be a male dancer before he became famous so he has some good moves and I can see why he is sexy to so many women. Actually, all of the guys in the movie were great dancers and really cute.
Andy MacDowell and Elizabeth Banks make an appearance and they look stunning. You could tell they had a lot of fun with this movie. Amber Heard was a main character and I found it kind of weird. I like her, but she is the wife of Johnny Depp so I just kept thinking how weird it was for Tatum to be grinding up on Depp's wife. Jada Pinkett Smith also had a big part in the film. I am not a big fan of her and thought she tried too hard to be sexy. But she kind of took the place of Matthew McConaughey's character, which didn't return for this movie. Which is good, I don't like McConaughey, he is really creepy and I would rather have Jada.
A great scene in the movie is when a special guest star, Michael Strahan, shows off his dance moves. He did an awesome job. One of the best scenes was when Joe Manganiello did a dance inside of a gas station. I haven't laughed that hard in so long. He also did a very dirty dance to Nine Inch Nails song Closer. It was also hilarious. But I am sure a lot of women found it sexy.
The movie was just released July 1st, so you have plenty of time to catch it in theaters. It is definitely worth seeing and makes for the perfect girls' night out with your friends!