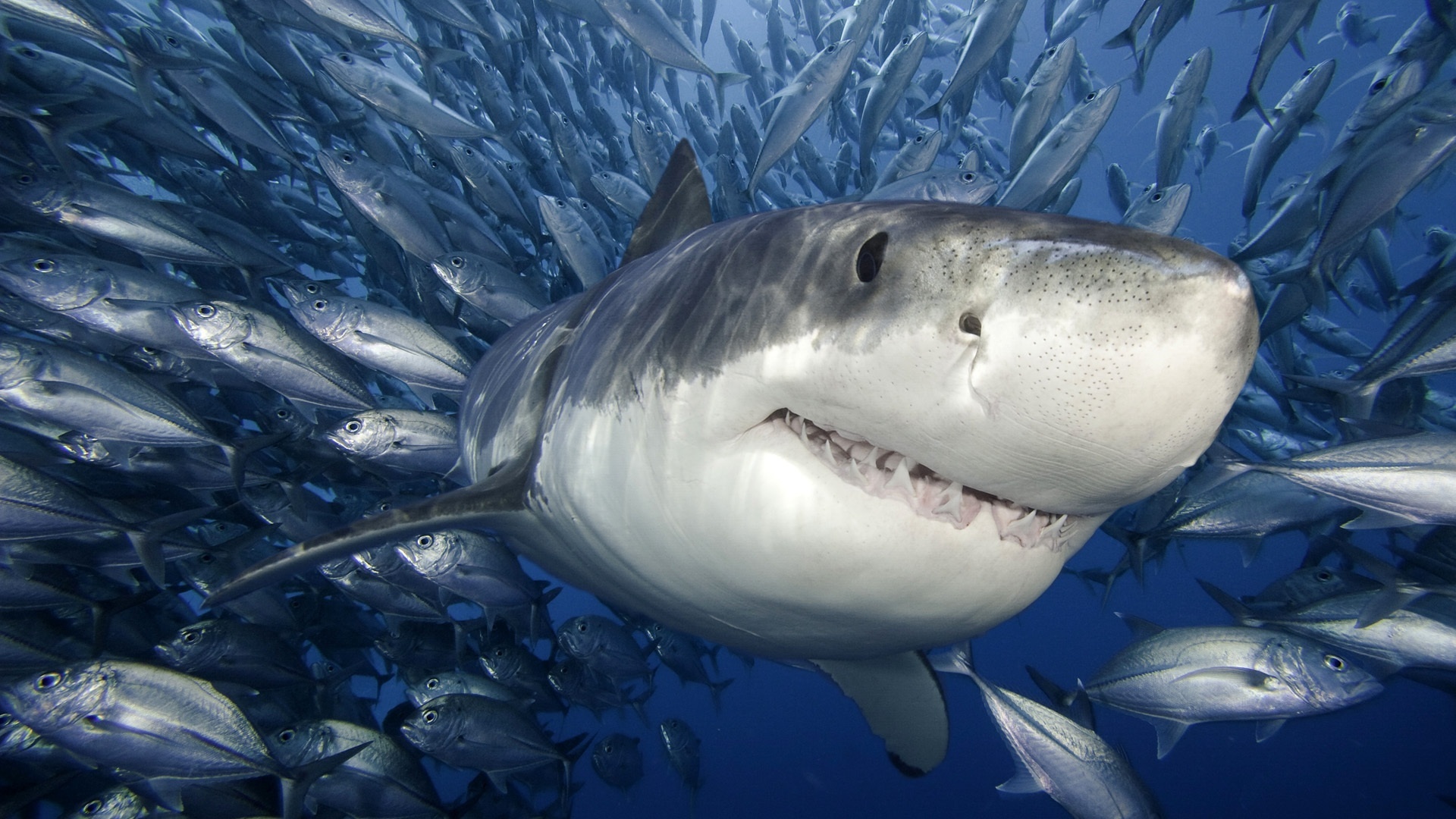 I have a love/hate relationship with sharks. I think they are very interesting and incredible creatures, but I am also terrified of them. It all started in 1st grade when I watched the movie Jaws. Bad idea. I didn't swim in a POOL by myself until I was like 15-years-old. Since growing up, a little, I have found more of an appreciation for sharks. But don't get me wrong; I wouldn't want to be caught near one.
Even though I am scared of sharks, I love to learn about them. That is why I love The Discovery Channel's Shark Week! It just kicked off on July 5th and this year is supposed to be better than ever. And it will actually be longer than a week this year. Shark Week 2015 will last for eight days.
Since 1988, Shark Week has dedicated an entire week to programs about sharks. Everything and anything about sharks is featured during Shark Week. In the past, Shark Week has focused on educating viewers about these mysterious creatures. It was actually developed to raise awareness and respect for sharks.
But the last few years haven't been as good. Recently, it seems like Shark Week focuses more on fictional movies. Movies that are absolutely horrible and do not support any true facts. I am hoping that after much criticism, Shark Week will go back to airing more educational documentaries, just like it was intended to do in the first place. After all, it is the longest-running cable event in history and airs in over 72 countries. You would think they would listen to the audience.
In June, The Discovery Channel highlighted the best of Shark Week. They also gave viewers a sneak peak of what is in store for Shark Week 2015. There will be new programs along with 8 new episodes of "Sharkopedia Edition". Hopefully this means they are taking more of a non-fiction angle this year. I guess we will have to watch to find out!
Check out the official website for show times and more!