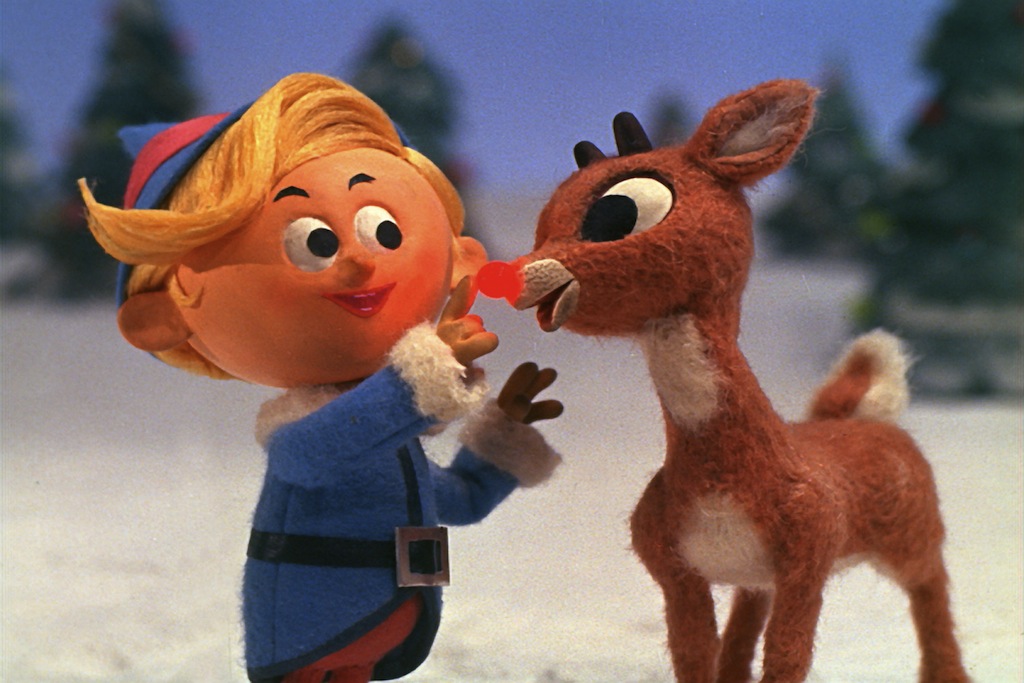 I can't say it enough…I LOVE this time of year. And one of my favorite parts about the holidays is all of the great Christmas television specials. I remember watching these animated shows growing up and I still enjoy watching them today!
Rudolph the Red-Nosed Reindeer
Rudolph the Red-Nosed Reindeer first appeared in a book in 1939 that was made by Montgomery Ward. In 1964, it turned into one of the greatest Christmas television movies ever made. It is about a reindeer that just doesn't fit in. Rudolph and his other friends, who are also misfits, try to find a place that will accept them. Of course, thanks to Rudolph's shiny nose, he ends up leading Santa's sleigh on Christmas Eve night. The movie sends a heartfelt message that everyone is different and no one should be out casted because of their differences. It really reminds me of my childhood and I try to watch Rudolph at least once every holiday season!
Frosty the Snowman
Usually right after they air Rudolph, they play Frosty the Snowman. The television special is based on the song Frosty the Snowman. The program first aired in 1969 and is about a living snowman that uses the help of a little girl and her friends to try and stop a mean magician from stealing Frosty's magical hat. I am pretty sure the song first became popular in the 1940s thanks to Gene Autry. It may not be as great as Rudolph, but it is definitely worth watching every Christmas.
Mickey's Christmas Carol
My favorite Christmas special of all time has to be Mickey's Christmas Carol. It was released in 1983 and is Disney's version of A Christmas Carol. The whole Disney gang including Mickey, Minnie and even Goofy, all play the famous characters from the classic book. Mickey plays Bob Cratchit while Goofy plays the Ghost of Marley and Scrooge is played by Scrooge McDuck. I love everything about this version of A Christmas Carol and could watch it over and over again. It is so cute and perfect for kids of all ages, plus it sends a great message about being thankful for what you have and the importance of giving to others, especially others in need.