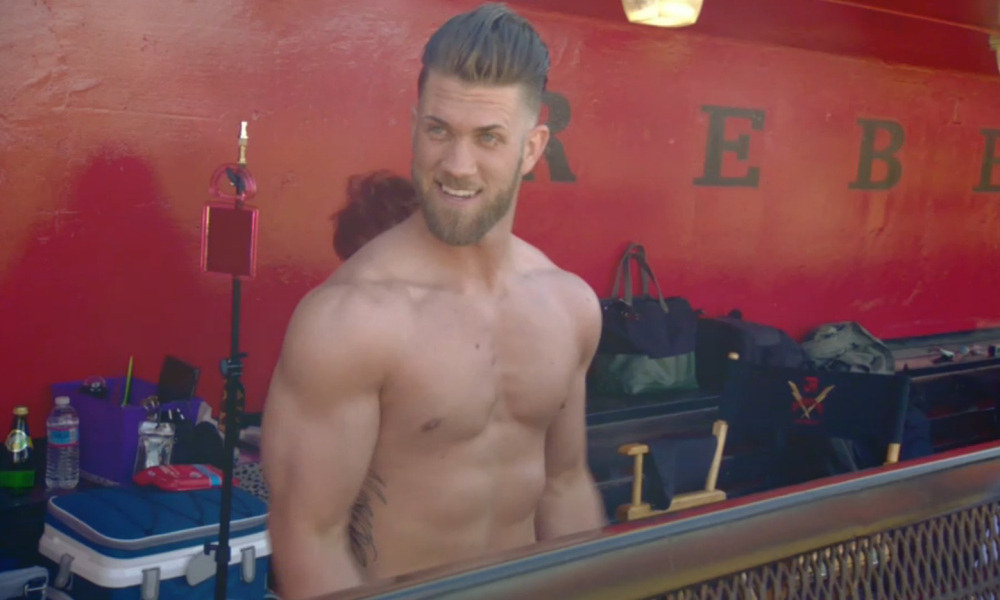 It is not surprising that ESPN The Magazine's annual Body Issue is full of gorgeous athletes. Every year since 2009, the magazine releases this issue that features photos of nude and semi-nude athletes from all different sports. From basketball players to surfers to swimmers, they all have been featured in the Body Issue.
The issue still includes regular sports coverage, which is awesome, but it also has special sections dedicated to highlighting these athletes' amazing physique. The photos featured every year are incredible and really shows how dedicated these athletes are.
I have heard that ESPN's intention for the Body Issue is to rival Sports Illustrated's Swimsuit Issue. In my opinion, I think the Body Issue is way better than the Swimsuit Issue. It shows athletes who work really hard and have great bodies to prove it. These athletes are in the best shapes of their lives and have healthy and hot bodies!
The first issue came out in 2009 and featured tennis player Serena Williams and basketball player Dwight Howard. Other hot athletes who have stripped down in past issues include surfer Kelly Slater (he has always been sexy), soccer star Hope Solo, basketball player Blake Griffin, martial arts badass Ronda Rousey, swimmer Michael Phelps and one my favorites, Arizona Cardinals' Larry Fitzgerald.
In the 2015 issue, some really strong and gorgeous athletes are featured. Gymnast Ali Raisman, who was the captain of the gold medal winning US Women's Gymnastics team in the 2012 Summer Olympics, has some of the best photos. Her photographs are beautiful and they really show off her extremely muscular body. Bryce Harper, outfielder for the Washington Nationals, looks smoking hot in his photos. The 22-year-old bares it all and does it so well. He also has been chosen to be on one of the six covers of the issue this year. Olympic medalist Natalie Coughlin and New York Giants Wide Receive Odell Beckham are also on the covers.
Other athletes in the 2015 Body Issue include hockey player Tyler Seguin, basketball player Kevin Love, new world cup champion Ali Krieger and the Indianapolis Colts offensive line Anthony Castonzo, Todd Herremans and Jack Mewhor.