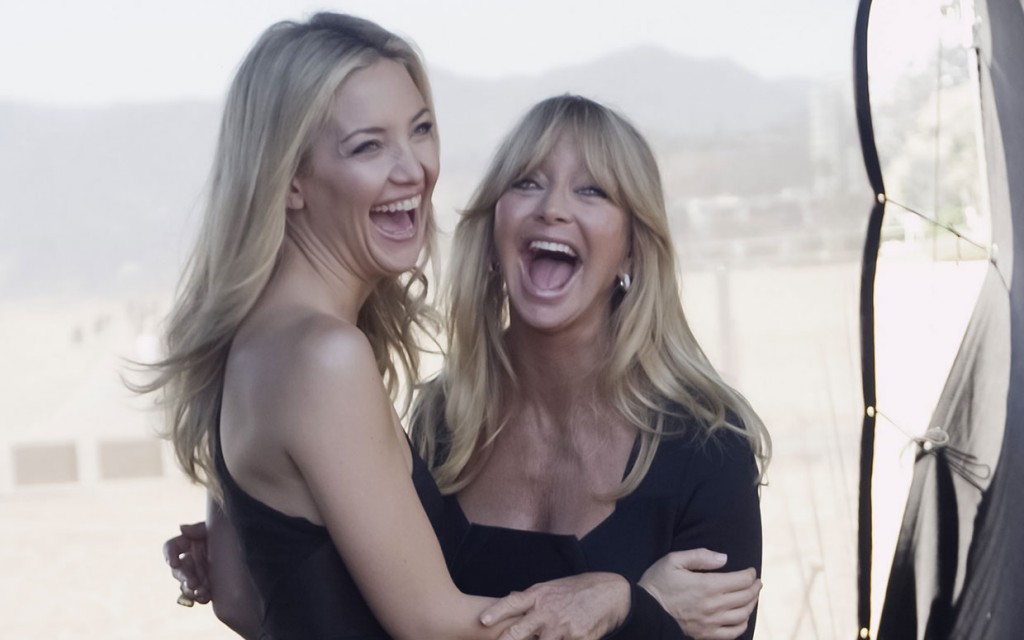 I love my mom. She is one of my very best friends and at the end of the day I know she will always have my back. I have always been fortunate enough to be very close to her. We actually get closer the older I get. It is so important to have a great relationship with your mom because no matter what, she is always going to be by your side. Here are my favorite mother daughter duos in Hollywood.
Goldie Hawn & Kate Hudson
Goldie Hawn and her daughter Kate Hudson are blonde bombshells. Hawn has been in the spotlight for a long time and is married to Kurt Russell. Hudson became a star of her own and has been in a number of movies. Russell isn't her real father, but Hudson pretty much calls him her dad, since she has disowned her real father. Hawn and Hudson are seen together often and always look like they are having a good time. They have a very close relationship and I love it!
Blythe Danner & Gwyneth Paltrow
It took me a long time to find out that Blythe Danner is Gwyneth Paltrow's mom. Now that I know, it makes a lot of sense. They both are beautiful and extremely talented. Danner has been in a number of movies and television shows and continues to make cameos. Paltrow has been in some big movies and played some really serious roles. They are seen on the red carpet together and are always looking lovely. The two seem like they have a great relationship.
Dakota Johnson & Melanie Griffith
Melanie Griffith and Don Johnson's daughter is Dakota Johnson. The parents are not together anymore, but they still remain close to their daughter. Griffith and Dakota Johnson are very close, especially since Dakota has become a star. The two are always together and always having a lot of fun.
Feature image courtesy of parade.com,