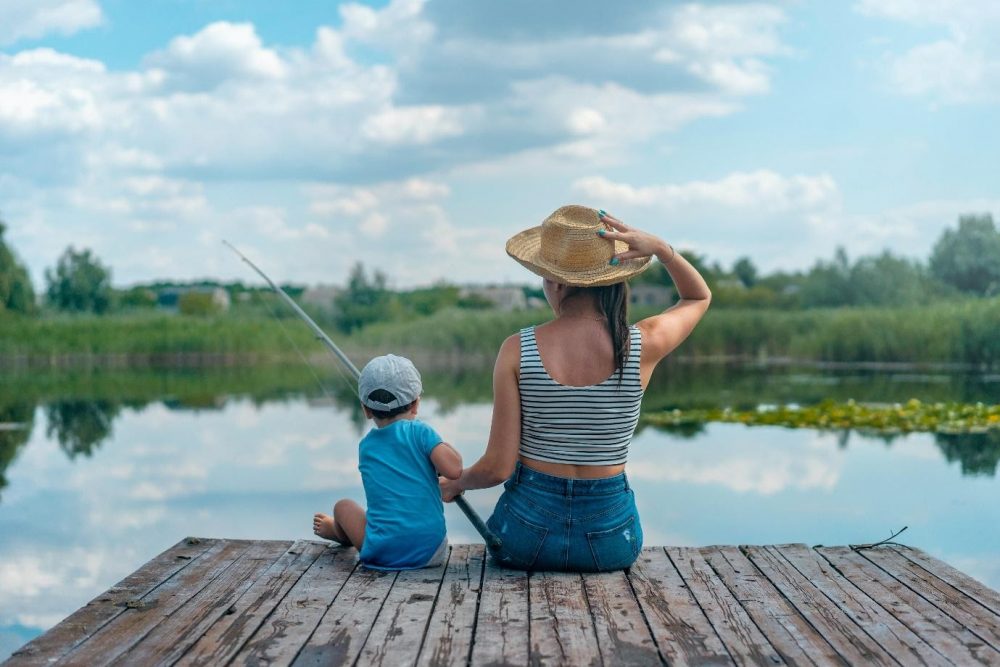 With so many people put on furlough from work and forced into lockdown due to the global pandemic, it has given many of us plenty of free time. With so much time on our hands, why not try something new? There are many activities that you can enjoy while in lockdown. There are individual activities, as well as things that you can do as a family, so if you are looking for something new to pass the time, consider the options that are below.

Go For A Walk Or A Hike
Getting out for a walk or a hike is an excellent way that you can kill some time, spend time with your family, and even give the family pet some exercise. If you are allowed, you can drive to a nature reserve of your nearest park, and spend a few hours having fun and getting some much-needed exercise. Make sure that if you go somewhere that has a lot of people that you practice social distancing and also have a face mask in case you need to go inside a shop for anything.

Take Up Fishing
Fishing is something that you can enjoy by yourself or as a family, and you can find a deserted bit of beach, go out on a boat, or find an isolated stream or river which is perfect during the lockdown. If you are new in this hobby, you may not have any equipment yet. There are fishing rods for sale at Fish Head and the store's a great way to start for your beginner's tools. You will be able to pick up the equipment that you need for a small amount of money. The one thing that you will need to consider though is which type of fishing you want to do, as there are plenty of choices available.

Get On Your Bike
Since the lockdown, the demand for bicycles has shot through the roof, so it may be something that you consider doing. Again, you can go cycling by yourself or take the family, and you will want to choose somewhere that is not too busy so that you can relax and have fun together. If you already have a bike, then this is not going to cost you a penny, so take advantage of the beautiful weather and lack of work, and get out so you can get some exercise.

Do Some Cooking
Other than outdoor activities, you can also pick up a new hobby indoors. With so many restaurants and takeaways being closed, you can also try cooking your favourite food at home and practice your cooking skills. You can even try types of food that you have never tried, and broaden your culinary horizons. Just because there is a lockdown, it does not mean that you have to eat plain and boring food.

Exercise Your Brain
With all your free time that you have, you can also try exercising your brain by reading some books. We often complain that we do not have time to read with our busy schedules, so there is no excuse when you are off work and limited to where you can go. Pick up a book and exercise your mind, and you may even learn something in the process.
INCREASE YOUR HOME SECURITY
Something we might not thing a lot about is home security. For some of us, being home more often has us reviewing things we've taken for granted or not put as much thought into as needed. Your home's safety and protection should be a top priority. Consider doing some comparisons between companies such as Vivint vs. Adt to find the best protections at the best price.