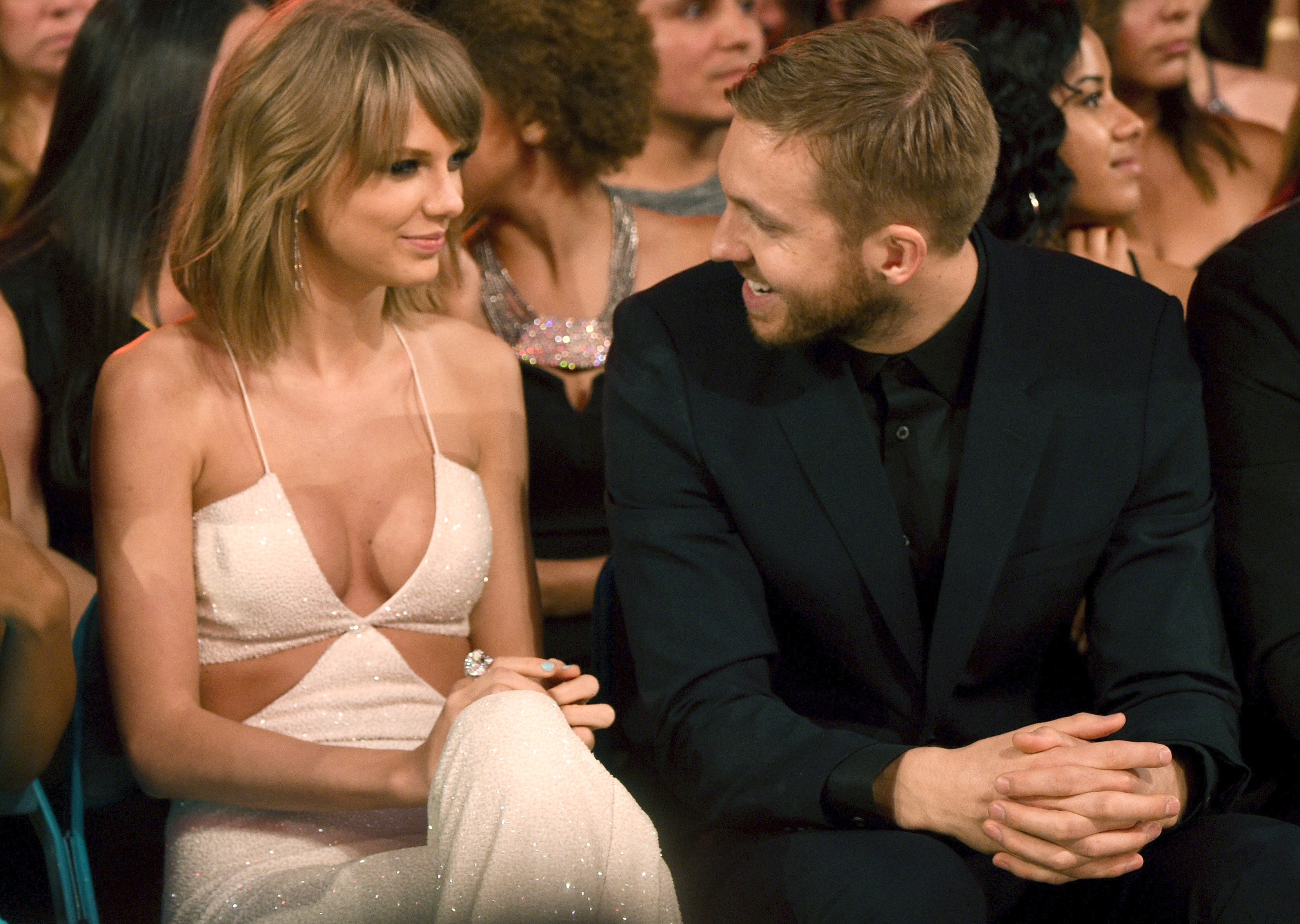 In the wake of all of the nasty divorce talk among celebrities (Ben Affleck and Jennifer Garner, even Jada Pinkett-Smith and Will Smith), I thought this would be a great time to celebrate the love some celebrities are sharing.
Taylor Swift & Calvin Harris
I am a huge Taylor Swift fan and I love seeing her happy with a great guy. Swift has been dating DJ Calvin Harris since March and they were just named the highest paid couple in the past year by Forbes Magazine. The couple earned a combine total of $146 million dollars. They have started to show a lot of PDA and I think it is so cute. They make a beautiful couple and really seem to care about each other. Harris even posted a photo on his instagram account of Swift's beloved cat when she was out of town. Looks like Swift also found the perfect pet sitter. Rumor is mutual friend Ellie Goulding set up the two. Swift and Harris just might be the most adorable couple at the moment.
Kaley Cuoco & Ryan Sweeting
Kaley Cuoco started dating tennis player Ryan Sweeting in 2013 and got engaged 3 months later. The couple married in December of 2013 and are inseparable. The Big Bang Actress is so cute and she really met someone with that same loveable personality. Cuoco is always posting fun stuff of the two of them on her instragram account. It really seems like a match made in heaven with these two. He is an animal lover just like she is and I can see these two lasting a lifetime together.
Russell Wilson & Ciara
Seattle Seahawks quarterback Russell Wilson has been dating singer Ciara since April and the two are smoking hot together. The two attended the White House Correspondence dinner together and she has even tagged along with him to his weekly visits to the Seattle Children's Hospital. I love that they are very open to talking about their relationship during interviews. The couple recently wore matching outfits to the ESPYS and looked beautiful together. They have only been dating a few months, but they seem like a great couple and I think it might lead to true love.
Sofia Vergara and Joe Manganiello
Actress Sofia Vergara and Magic Mike star Joe Manganiello has to be the sexiest couple out there. Sofia is constantly posting fun photos of the two of them on their adventures on her instragram account. They look like they have a lot of fun with each other. The two started dating in July of 2014 and got engaged on Christmas of 2014. Not only is Manganiello super sexy, he has great taste and gave Vergara a huge rock.
Chris Pratt and Anna Farris
The funniest couple in Hollywood is Chris Pratt and Anna Farris. They both are super hilarious and super gorgeous. They met on the set of a movie in 2007 and married two years later. They seem like such a fun and loving couple. They are always doing something goofy together on the red carpet, but they sure look good doing it.
Feature image courtesy of Larry Busacca.