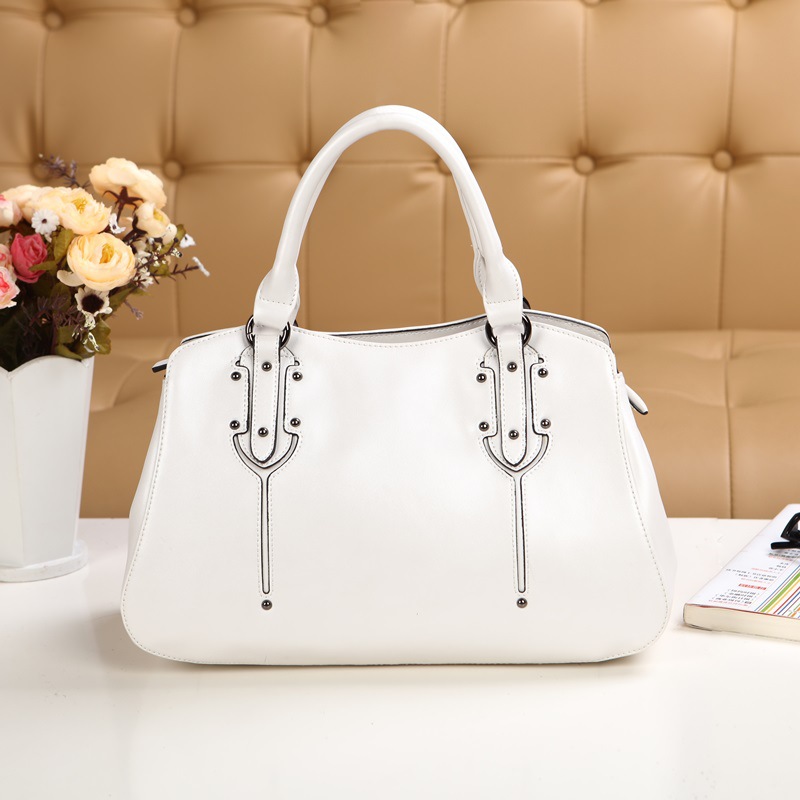 What is the bag of the summer? Well, anything white! A white handbag is the hottest new accessory to add to any outfit. Top designers have spruced up white handbags with details like fringe, chains and more. White has always been a great color for summer and now you can accessorize that summer outfit with the perfect white bag.
The great thing about this newest trend is that a white handbag will go with anything! You can use your white bag with just about any color outfit or even any pattern. Plus, a white-hot bag will stand out and make your outfit even better. It is such an elegant color that adds so much to an outfit. I could see a white handbag go great with a cute floral maxi dress. Plus, it is a clean and fresh color for the warm weather.
A number of celebrities have been spotted out and about with their very own white handbag. Reese Witherspoon, Jessica Simpson and Nicky Hilton have all sported white handbags. If you open any celebrity magazine, you will be sure to find the pages full of this hot new look.
You will be able to find your ideal white bag in just about any price range. I have seen some there were only $35 dollars and some that are hundreds of dollars. From small to large, I have seen a white handbag in every shape and size. There really is white handbag for every woman.
Are you afraid of keeping your white bag clean? That was one concern I had when I heard about this latest trend. You can always use alcohol-free baby wipes to remove any dirt. The wipes are even safe on leather. Just make sure you don't use that white handbag after Labor Day.
Photo courtesy of aliexpress.com