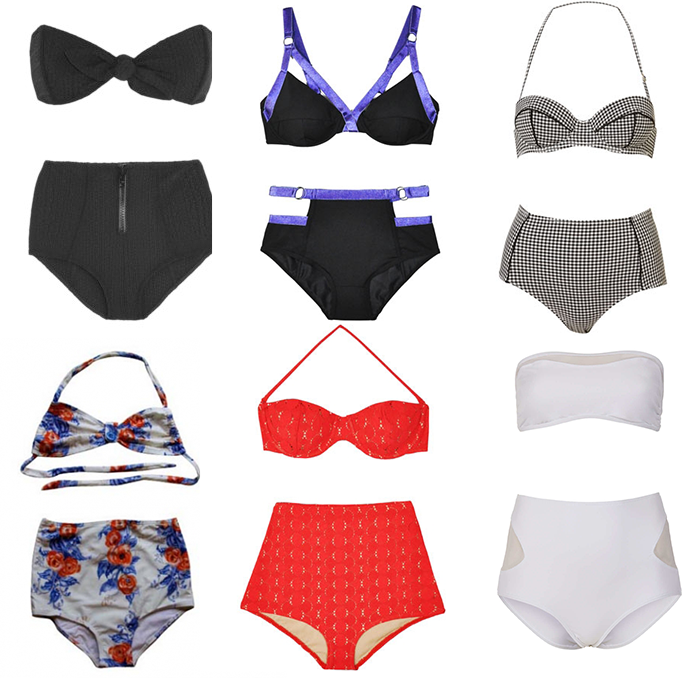 Not always the most flattering swimsuit in the ever evolving state of beach fashion, but certainly one of the cuter, and slightly more modest trends in 2013. Part granny panty, part sexy, and entirely retro; high waist bikinis are awesome. A great alternative for someone stuck in a rut as to what "type" of bathing suit to get, without having to opt for a tankini (yuck) or something equally drab. It's all about exposing the rib cage area below the bust, which is the most narrow part of a woman's body. Finding the right high waisted swimsuit can be a little challenging for girls who are concerned about their body type, but my policy is: if you like it, wear it. Here are some of my poolside favorites: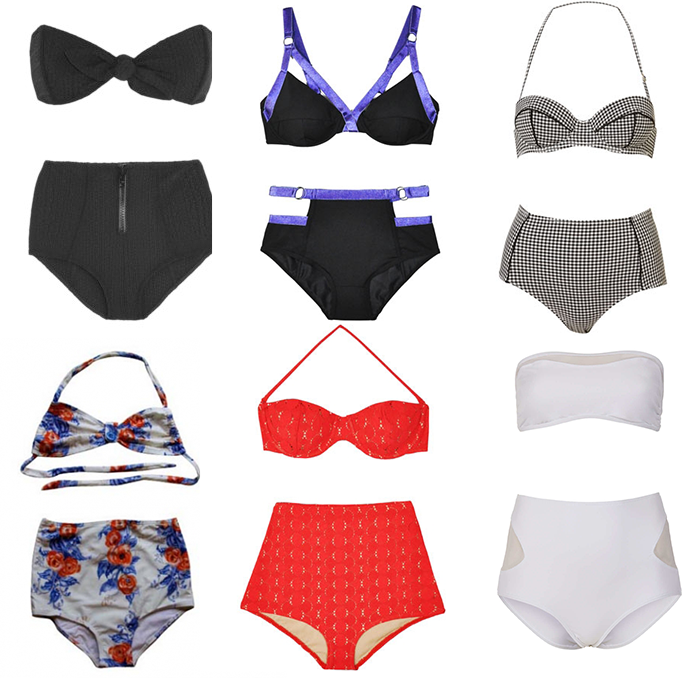 Starting from the top left:
The Lisa Marie Fernandez black high waisted bandeau bikini
The Chromat black and blue cut out bikini, basically, you already know we love them.
Gingham Topshop Bikini
Grey Hotel Bondi Swimsuit
Red Knit Haulter Bikini from Lover
Another Topshop bathing suit, white with sheer panels
These are just some of our favorites, you can definitely find more affordable ones too, since this trend seems to be kind of blowing up right now. Pair these with a great pair of cat eye glasses, and a floppy fat when you decide to hit the beach, just bring a little sunscreen if you decide to opt for the strappier kinds.