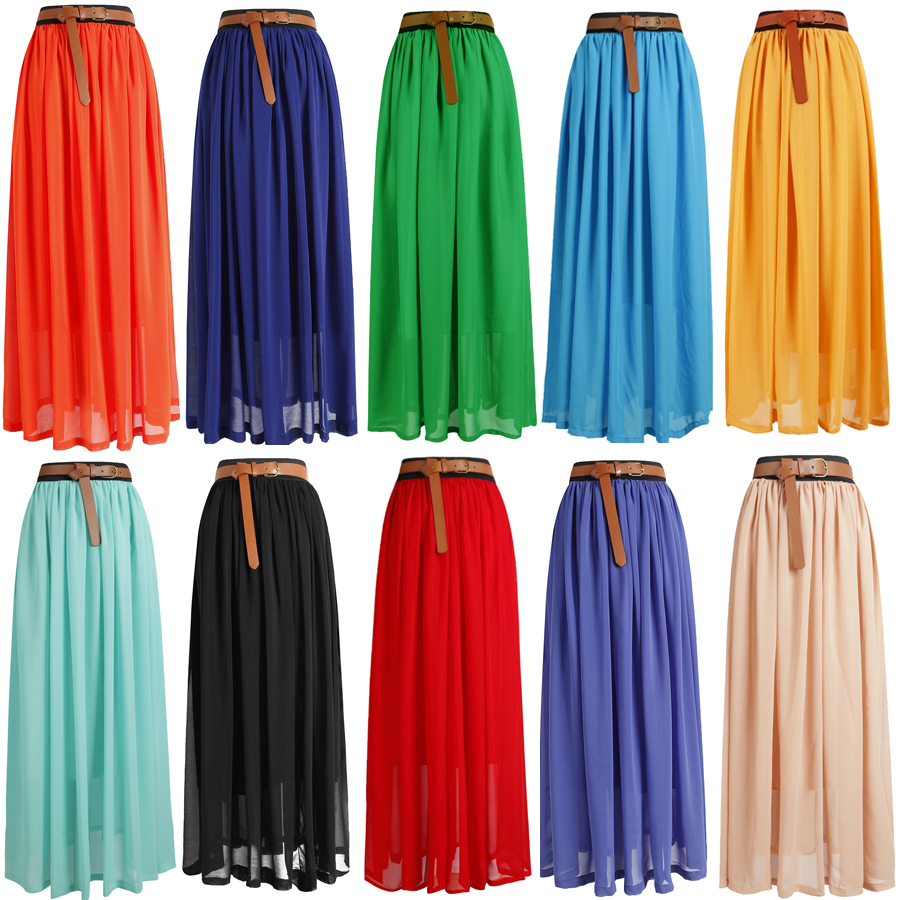 Buying jeans is the crux of most people's existence, but, for me, finding a good skirt is a huge burden. They're always too short, too long, too colorful, too boring or just not in my size. So, now it's the weekend, it's hot as balls, I have a lust for cheap summer skirts, and I just got paid–it's time for…
Some of the cutest ones I have come across today: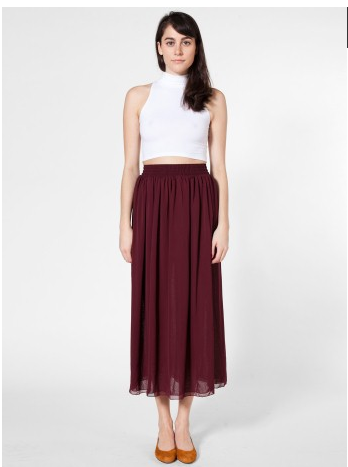 1. This adorable longer chiffon skirt from American Apparel, $58. I think a bone colored crop top or black tank top would be perfect. You could wear this without sweating up a storm, because chiffon is so lightweight.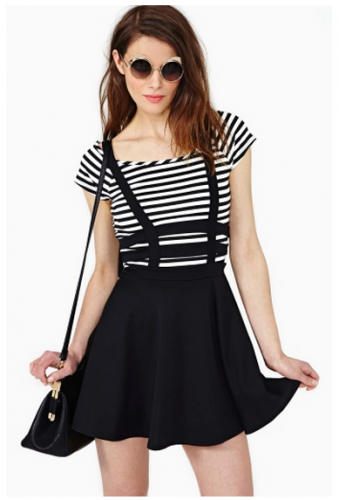 2. I've been busy compiling a list of bondage fashion I'm in love with, I keep lusting after every harness belt I see. So when I saw this suspender harness skirt from Nastygal ($48) I got a twinge of bored housewife with a Fifty Shades of Grey book–want want want.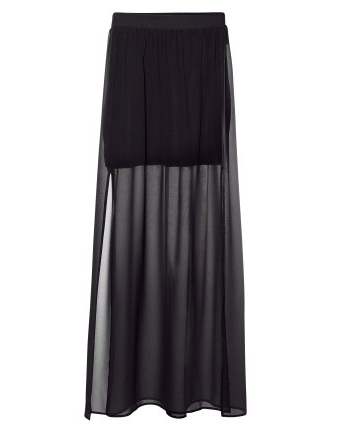 3. This H&M Sheer maxi skirt ($25) shows it without showing it. It also has a pretty long slit just in case you want to get picked up on the side of a highway by sticking your gams.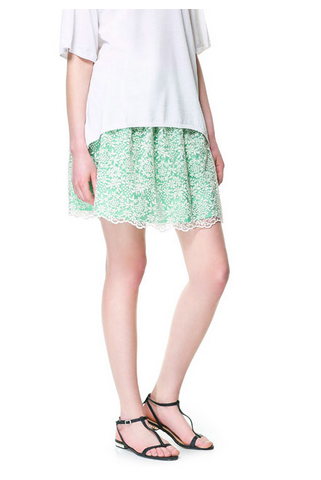 4. I have a secret love affair with Zara, and I think mint is the most adorable of all summery colors, throw some lace on that and you got yourself a perfect cute yet sexy summer skirt, Lolita style ($70).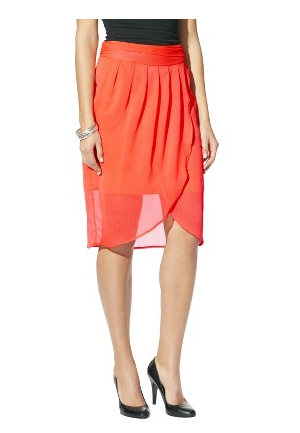 5. Everyone loves cheap. I don't always like color, but something about that reddish orange color makes me feel all giddy inside, like I'm that much closer to halloween. Orange, purple, grey, and black would probably look really killer with this feminine skirt that ride the line between sophisticated and sexy. Plus, it's $18 at Target.