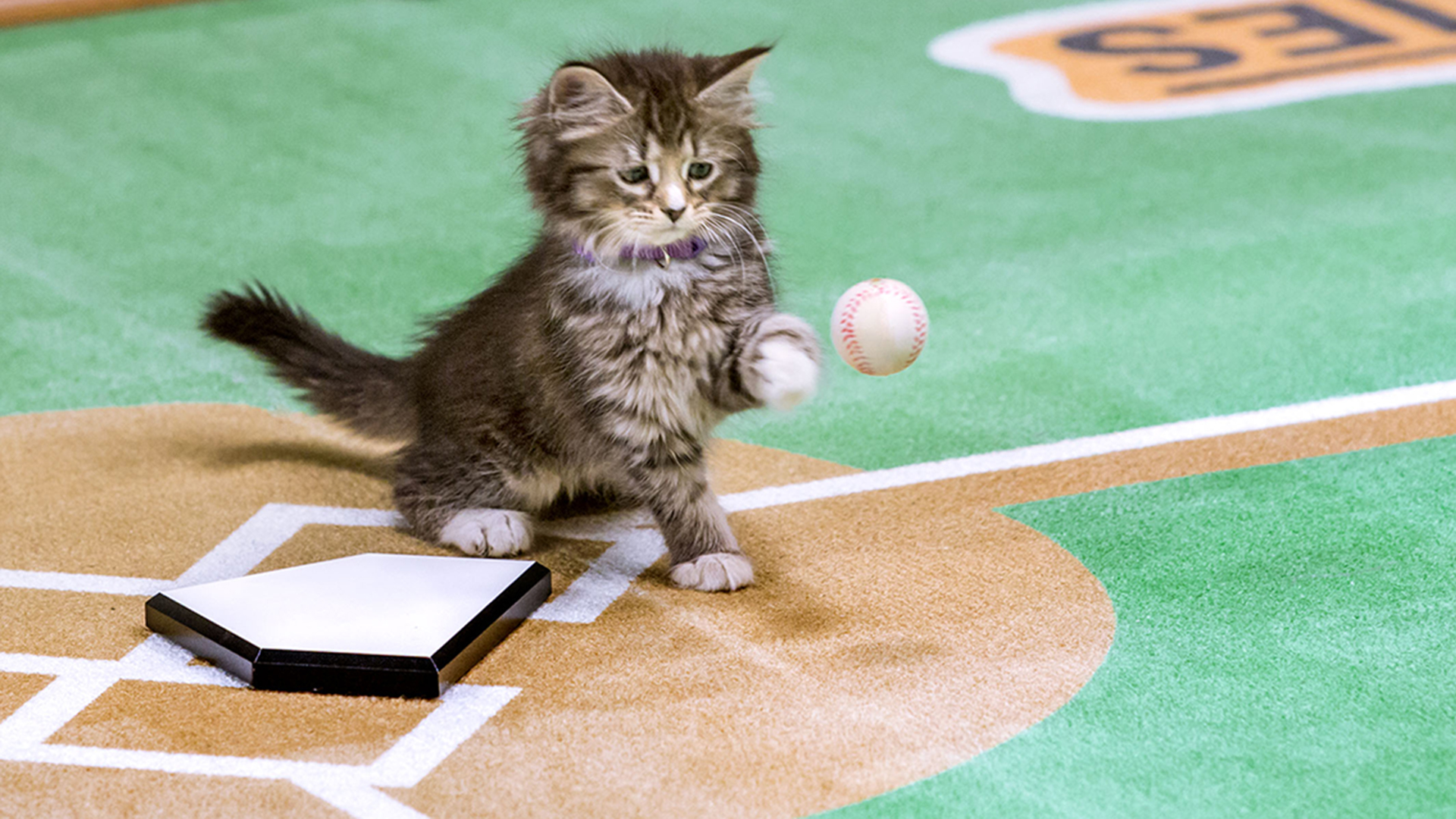 The Hallmark Channel has taken Animal Planet's Puppy Bowl to a whole new level. Hallmark has their own super bowl, but with kittens, known as the Kitten Bowl. But they don't stop there, this past weekend the Hallmark Channel hosted The Paw Star Game, in honor of MLB All-Star Weekend.
Who doesn't love kittens and baseball? Two teams, North Shore Bengals and the Mystery Meercats, faced off in the cutest baseball game on television. Adorable and adoptable kittens took the field to play their own version of baseball running around the field and hitting little baseball-looking balls to each other.
The Paw Star Game took place on Sunday night and was hosted by Beth Stern, who happens to be a spokesperson for the North Shore Animal League America. A lot of other celebrities participated in the Paw Star Game including the radio voice of the New York Yankees, John Sterling. Sterling, alongside sports commentator Mary Carillo, were the play-by-play announcers. Comedian Heather McDonald, weather reporter Al Roker and television hosts Maria Menounos and Mario Lopez also made appearances.
Hallmark does a great job making this a cute and fun television program complete with baseball puns. The roster includes kittens Rod Purrew, Siamese Sosa, Corey Clawber, Willie Strays and more. All of the kittens are available for adoption and even though they all win the cuteness award, the North Shore Bengals ended up winning the game.
If you are interested in the real MLB All-Star Game, it takes place on Tuesday, July 14th. You can catch the game on Fox with coverage starting at 7pm eastern.