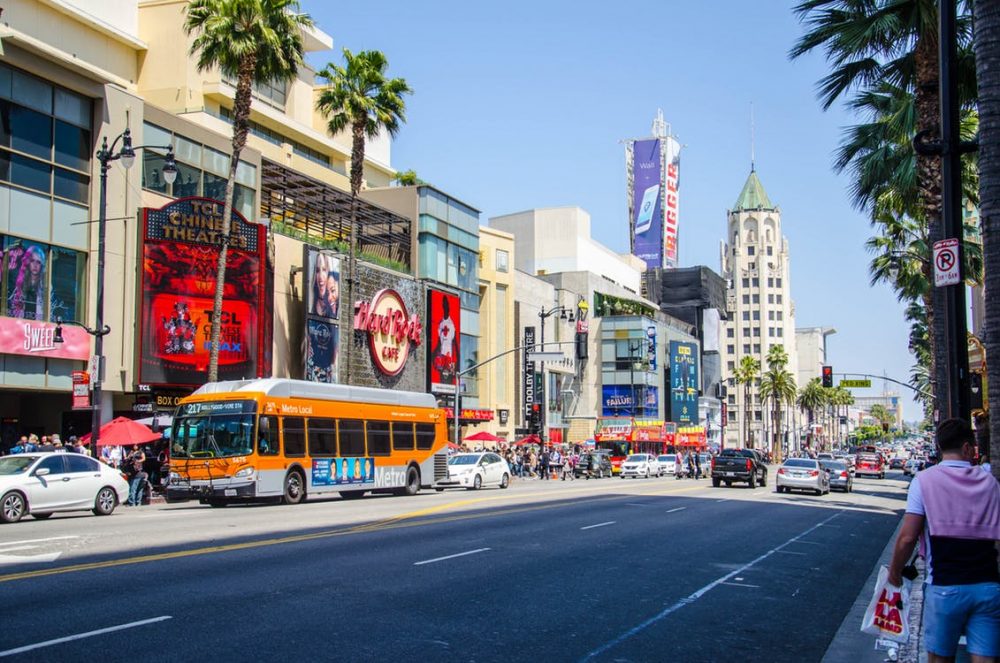 Los Angeles is home of the silver screen and there is always plenty to do when visiting. The popular city in southern California is known for its many spots that have been featured in top films and television shows. The next time you visit Los Angeles, make sure to plan a tour of some of the hottest movie history spots.
Getting Started
One of the best ways to catch a glimpse of these movie spots is by taking a tour with friends. Start by talking with a group of friends that want to go. Make a list of places you want to see and find a helpful map. Since transportation will be one of your biggest challenges when navigating LA grid lock, you want to rent a Los Angeles tour bus or minibus with a driver so that you and your entourage can sit back, enjoy the sites, and not worry about getting lost along the way.
Los Angeles
The city of angels is known for its great weather and movie star sightings. With great food, museums and famous sites to see, here are just a few of our favorite spots in Los Angeles.
Hollywood Roosevelt Hotel
Back in 1929, the Academy Awards had its debut show at the iconic hotel on Hollywood Boulevard. In fact, Marilyn Monroe even used to call the Hollywood Roosevelt Hotel home. Plus, it has been known to be the location spot for countless movies.
Hollywood Walk of Fame
Of course, when visiting Los Angeles, you have to make some time to visit and wander around Hollywood Boulevard. Home to the Walk of Fame with over 2,500 stars, you will be sure to find some of your favorite celebs. This area is also known to have plenty of fun celebrity impersonators in the bright lights of Hollywood Boulevard.
Frolic Room
Also located on Hollywood Boulevard, the Frolic Room is a well-known bar that is decorated with crazy Art Deco and has been in business since the days of Prohibition. L.A. Confidential features this place that is known for drawing in some crazy people, especially ones that dress up as vampires.
101 Coffee Shop
If you are a fan of hit shows Entourage and Gilmore Girls, this is a must stop. Not far from the Frolic Room, the 1960s style diner serves up delicious food, world class milkshakes and has been featured in some of the top movies and television shows.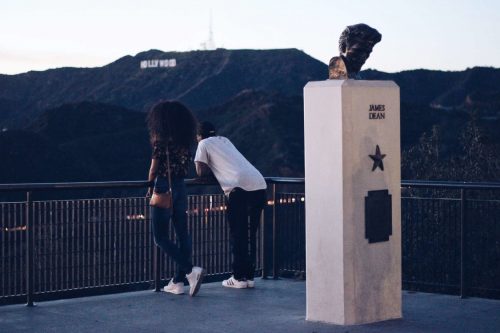 Griffith Observatory
This is a top Hollywood movie location. Most famously filmed here, Jurassic Park. The planetarium attracts guests on its own, but since it has been featured in a number of films, it is also a place to get a glimpse of where top Hollywood movies have been filmed. You can also get a great view of the famous Hollywood sign from here.
Randy's Donuts
A staple in Los Angeles and also featured in films such as Mars Attacks and Ironman 2, Randy's Donuts is not only a great place to stop to see a historic movie site, but it is also a place to get a delicious snack. They are known across the world for a reason, especially their apple fritters.
Pink's Hot Dogs
The Muppets is best known for featuring this delicious small spot in Los Angeles. It has been open since 1939 and serves huge, delicious hot dogs. It was also featured in Mulholland Drive.
Old LA Zoo
A fan of Anchorman? This place is a unique spot in Los Angeles and is also where some of the comedy Anchorman was filmed. It might not seem like much, but it is an interesting place to wonder around and at least visit.