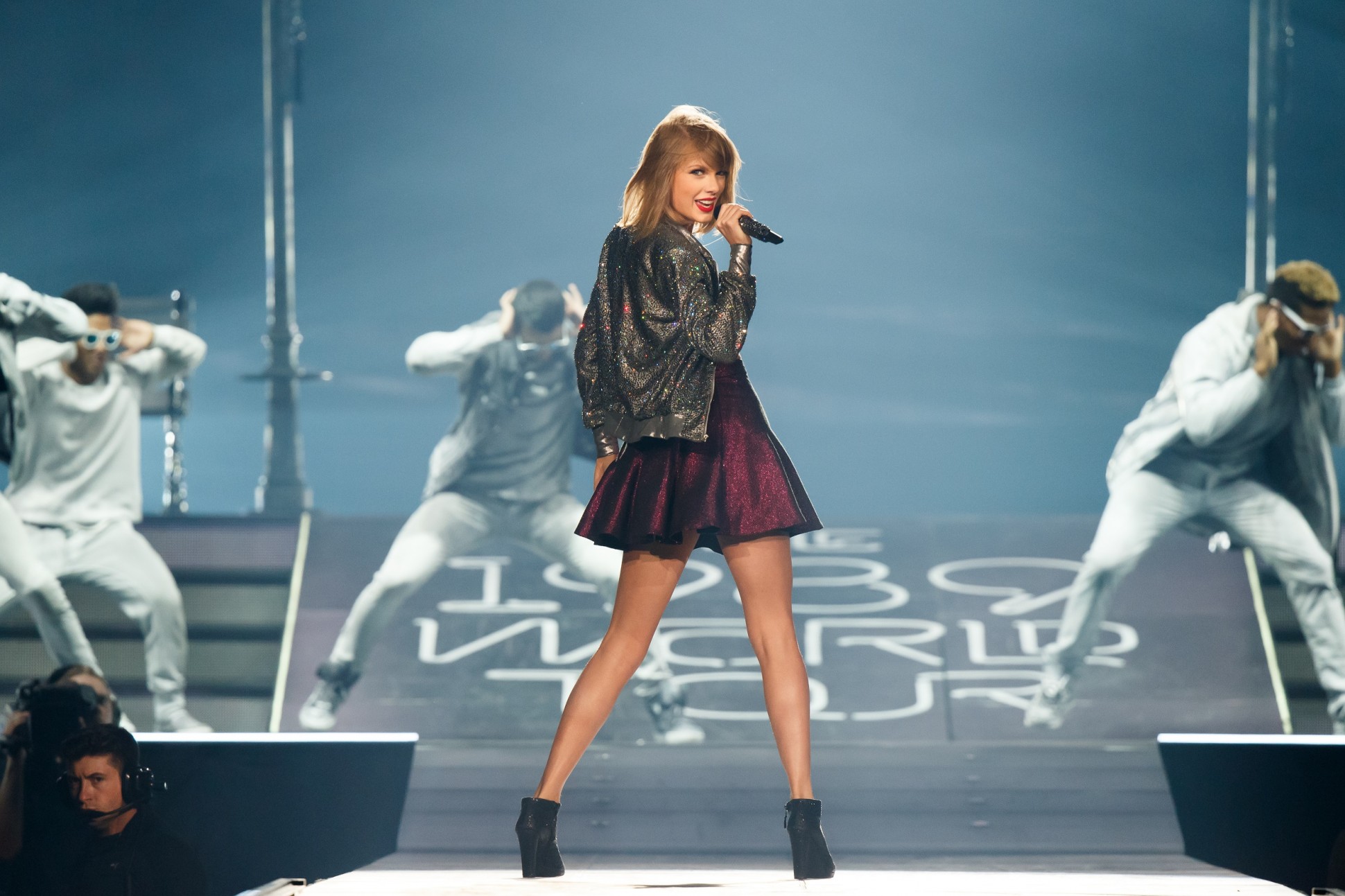 Taylor Swift has been on her epic 1989 Tour for a few months now and she still keeps on surprising fans with famous special guests. At each concert, she seems to have at least one guest that makes the crowd go wild. She has had numerous singers that she has done duets with and she has also welcomed sports players and other celebrities on the stage. Check out just a fraction of guests who have made an appearance on Swift's world tour.
U.S. Women's Soccer National Team
Swift brought the World Cup Champions to the stage in New Jersey and the singer even got to hold their trophy. All of the girls from the U.S. Women's Soccer National Team looked gorgeous and looked like they were having a blast.
Russell Wilson
Seattle Seahawks quarterback Russell Wilson joined Swift on stage in Seattle. Wilson even brought his beautiful girlfriend Ciara along. Of course the crowd loved it.
Kobe Bryant
Los Angeles Laker Kobe Bryant surprised Swift on stage at the Staples Center in Los Angeles. He honored Swift with a banner at the arena for most sold out performances at the Staples Center.
Alanis Moressette
I hadn't heard about Alanis Moressette in ages so it was nice to see her perform with Swift in Los Angeles. The two amazing singers belted out Moressette's classic song You Oughta Know.
Justin Timberlake
Justin Timberlake also joined Swift on stage in Los Angeles. He actually sang with her during her final show at the Staples Center in Los Angeles. Selena Gomez also helped Swift close out her series of concerts in the city.
Uzo Aduba
Actress Uzo Aduba surprised us all by doing a great job performing with Swift during one of her many shows in Los Angeles. You might know Aduba as Crazy Eyes from the hit show Orange is the New Black.
Ellen DeGeneres
I just love Ellen DeGeneres and I love when she gets together with Swift. They always have a blast together and Ellen danced with Swift at one of her shows in Los Angeles. The best part was Ellen wearing a sparkly outfit and tutu!
Feature image courtesy of forbes.com.