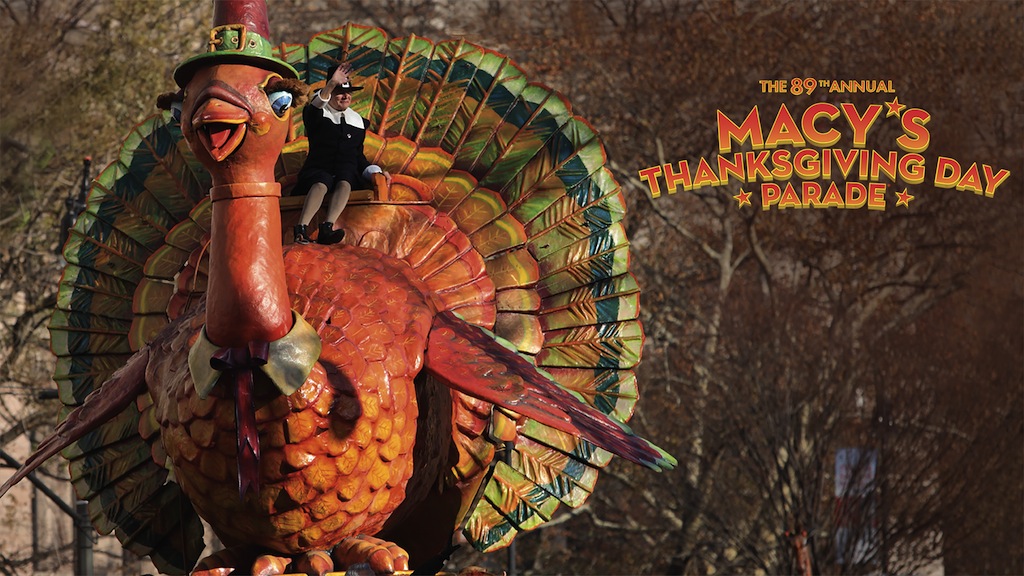 One of the best things about Thanksgiving Day is the Macy's Thanksgiving Day Parade! Every Thanksgiving morning I turn on the television to watch the parade. I love Thanksgiving food and the time spent with family, but something about the parade really makes Thanksgiving special.
This year's parade is expected to be nothing short of spectacular with NBC's Today show's anchors Savannah Guthri, Al Roker and Matt Lauer as hosts of the parade broadcast. The parade takes place every year in New York City on Thanksgiving Day.
The parade is a pretty big deal with over 8,000 people participating in it and over 50 million people watching it on television. This year's Macy's Thanksgiving Day Parade starts on 34th street with a performance from the casts of Fiddler on the Roof, The King & I and Finding Neverland. They will be followed by a performance from the Radio City Music Hall Rockettes, who also know how to put on a good show. Before we get to the end of the parade where we will finally get to see Santa and Mrs. Claus on his sleigh, there are some fun performances and celebrity guests to keep all entertained.
Every year the parade features musical performances from some of the top artists. This year's acts include Mariah Carey, Train, Jordin Sparks, Andy Grammar, Pat Benatar, Shawn Mendes, Trey Songz and Plain White T's. Questlove will also perform and with special guests The Muppets of Sesame Street. Some other celebrities expected to make appearances include the cast of Cirque de Soleil, the cast of School of Rock from Broadway and hockey players Mark and Marty Owen.
Of course my favorite part of the parade has to be the giant helium balloons. Mickey Mouse and Snoopy are always a favorite of mine and I have a feeling we will be seeing a lot of the Peanuts gang and some Minions this year.
What happens to be your favorite part of the annual Macy's Thanksgiving Day Parade?