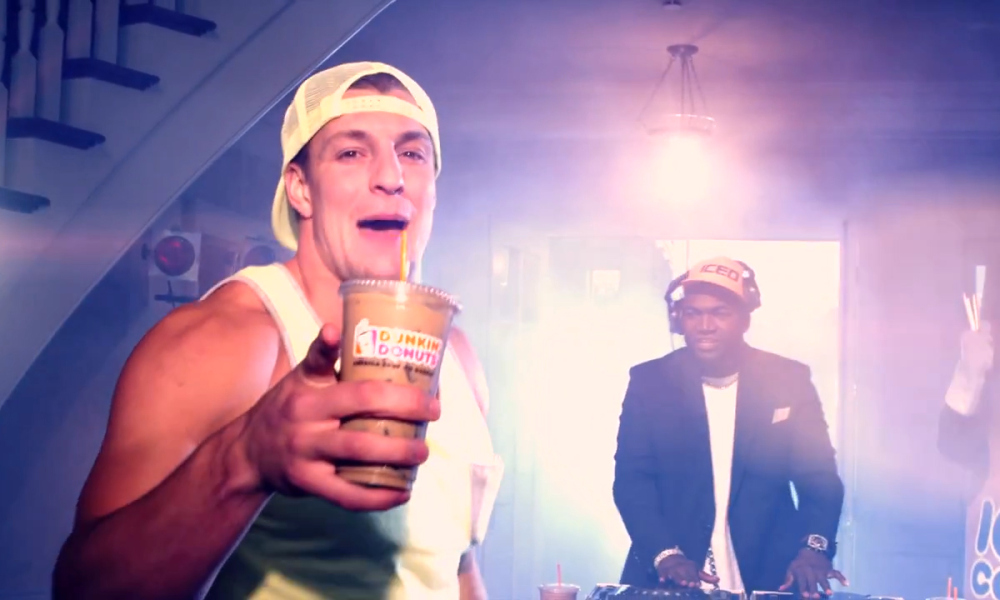 Football stars can earn a lot of endorsements. And that means a lot of commercials. There are some football players who are actually very funny and nailed their commercials, like Aaron Rodgers and Larry Fitzgerald. (Stay tuned for my list of the best commercials starring athletes) But of course there are still a handful of athletes that try to be funny and just fail miserably. Maybe they should stick to their day jobs.
1 – Peyton Manning for Nationwide
I am not a fan of Peyton Manning at all. It isn't just because I am not a fan of the Denver Broncos; it is because I find him super annoying. Something about the way he looks and acts, he just looks like a doofus and is really goofy. Which makes his commercials terrible. His Papa John's and Buick commercials are really bad, but nothing is as bad as his Nationwide jingle commercial. Oh Pey-Pey!
2 & 3 – Rob Gronkowski for Dunkin' Donuts
Rob Gronkowski is a complete tool; I mean he did graduate from The University of Arizona. I do admit he is a good football player, but I cannot stand the way he acts off the field. He acts like the typical frat boy and is constantly doing something stupid in front of the cameras. Gronk paired up with baseball player David Ortiz for a Dunkin' Donuts commercial that is just god-awful. The two even did another commercial which also makes the list.
4 – Johnny Manziel for Snickers
Another football player I can't stand? Johnny "Football" Manziel. The quarterback for the Cleveland Browns is an absolute joke. He is the one that gave himself the Johnny Football nickname! He was supposed to be the next big thing, but he ended up choking. He let the very little fame he had go straight to his head. He did a Snicker commercial that sums up how lame he really is.
5 – Wes Welker for Old Spice
I don't really have an issue with Welker. But after seeing the wide receiver's Old Spice commercials, I find him a little annoying. He has done a couple of Old Spice commercials, but this one has got to be one of the worst.
Feature image courtesy of usatoday.com.