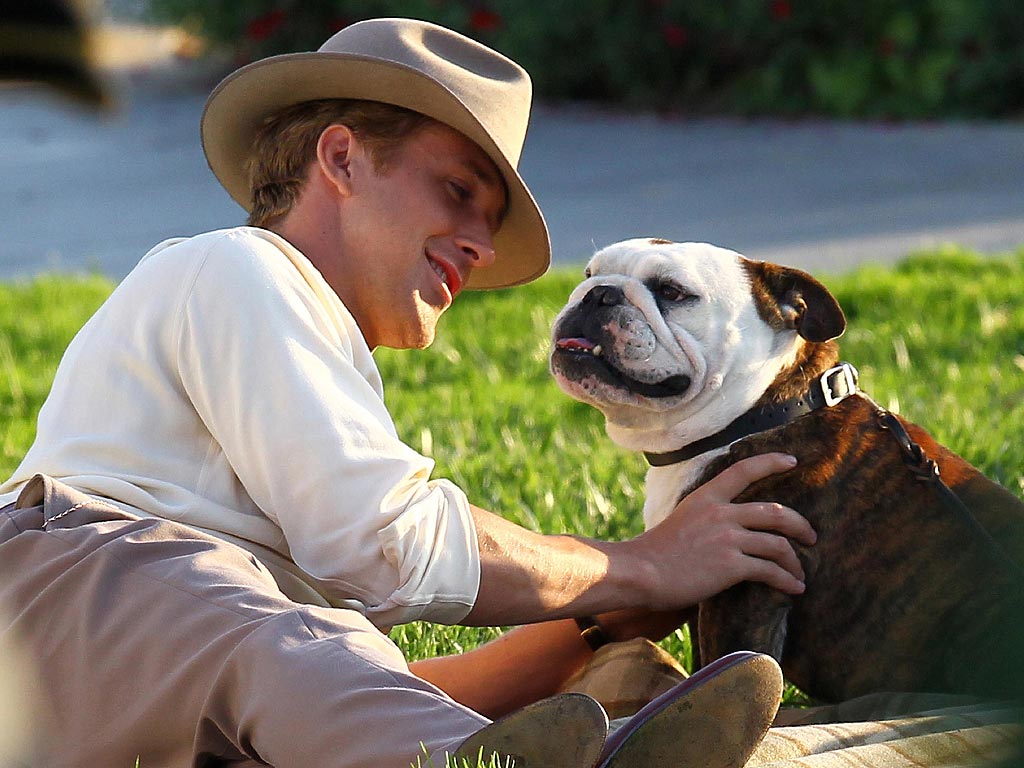 I love animals and volunteer at two local animal rescues. I think it is very important to bring awareness to the public about pet overpopulation, animal cruelty, endangered species and much more. It is so inspiring to know that these celebrities, who have so much exposure, have stepped up to help the animals.
Ryan Gosling
Ryan Gosling is one of the sexiest men on the planet and his love for animals makes him even sexier. Gosling has been an animal advocate for many years. He is always being spotted with his beloved rescue dog, George. He has even called George the love of his life. Recently, Gosling wrote a letter to Costco's CEO to urge them to stop buying eggs from suppliers that cage their chickens. He requested that Costco goes entirely cage free. He has also written letters to fast food chains to ask them to consider using more humane ways to raise and slaughter chickens. In 2013, he wrote a letter to the National Milk Producers Federation to stop the dehorning of cattle.
Kaley Cuoco
Kaley Cuoco has always been an animal lover, but she became very involved in animal rights when she adopted her first dog, Norman. She adopted the pit bull eight years ago and even has her Instagram account named after him. She has a total of three pit bulls and promotes rescues as much as she can. She saw how many pit bulls are up for adoption at shelters, so she has dedicated a lot of her time to help pit bulls that need to be rescued. She also has a huge passion for stopping the Canadian seal hunt. Every year, hundreds and thousands of baby seals are slaughtered in Canada for their fur. Cuoco has done research, started petitions and even wants to go to Canada to put a stop to it.
Ian Somerhalder
Ian Somerhalder is a major animal lover. He loves rescue pets and has six dogs and two cats. He is involved in ending animal cruelty and promotes spay and neutering. He is working on opening an animal sanctuary for abused animals. The sanctuary will help teach compassion to children who are dealing with anger issues and bullying. These children work alongside animals that have behavioral issues. Somerhalder is always showing his love for his pets by posting photos and videos on Twitter and Instagram.
Betty White
Betty White has been an animal advocate for over 40 years. She has always said her parents were huge animal lovers and it rubbed off on her. She is a trustee of the Greater Los Angeles Zoo Association. She educates the public to help conserve endangered species. Since 1971, White has also been involved with the Morris Animal Foundation. This is a non-profit organization that invests in science to advance in animal health.
Photo courtesy of peoplepets.com